Originally posted at
Con or Bust
by Tex Thompson. All comments must be made there.
Item Name & Description: This is an annotated, autographed, first-edition British copy of my debut novel, One Night in Sixes. This is a rare item never offered for sale: a misprinted page was discovered before the book's release, causing the rest of this run to be pulped and subsequently re-issued. I've added the missing page manually, and annotated the book with my own notes about the writing, characters, research, etc.
One Night in Sixes is the first book in an epic fantasy Western series, recommended for fans of Cormac McCarthy, George R.R. Martin, and Joss Whedon's Firefly. I'll be glad to personalize the autograph for the winner. Please feel free to contact me with any questions. Happy bidding!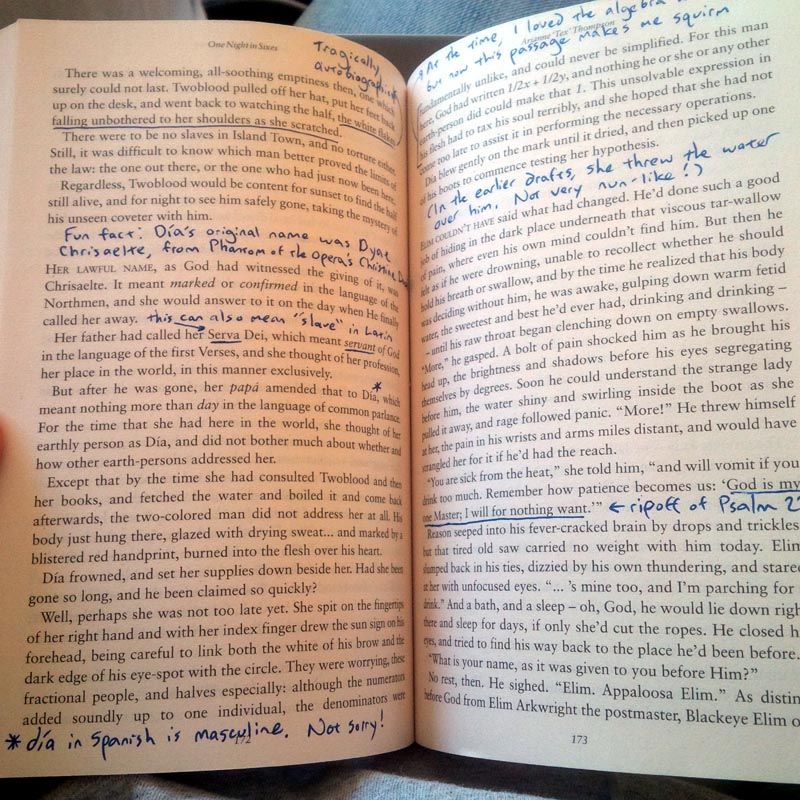 Starting Bid: $10
Notes: I'll ship for free to the US and Canada, and contribute up to $25 to the cost of shipping to other countries.
Bidding is now open. It closes Sunday, May 3, 2015 at 4:00 p.m. (time zone conversions, countdown) unless bids are received in the last ten minutes (learn more).