Originally posted at Con or Bust by Tex Thompson. All comments must be made there.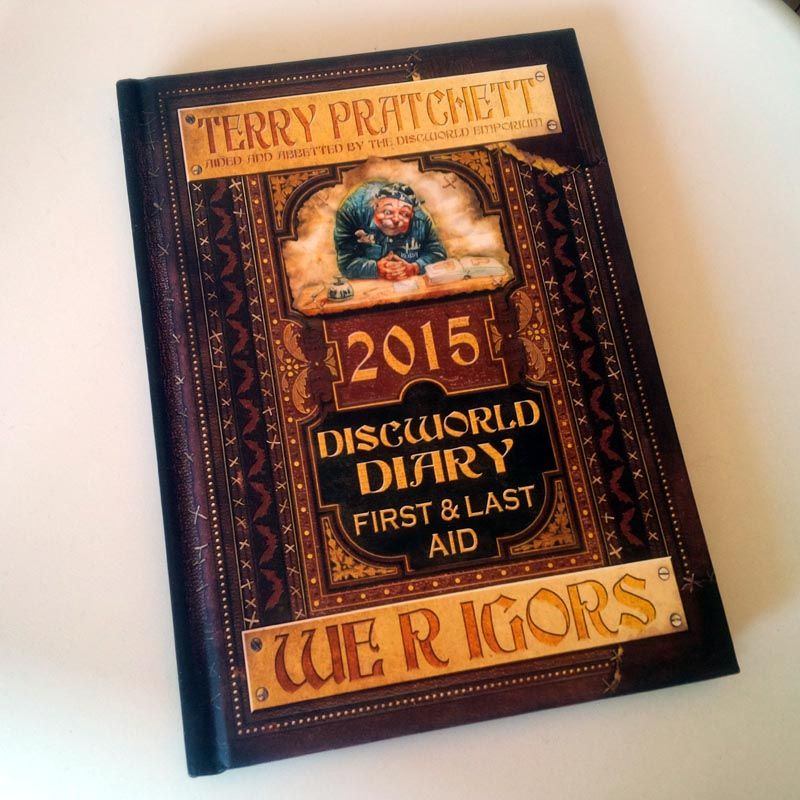 Item Name & Description: This is a new copy of the 2015 "We R Igors" Discworld Diary. It's a wonderfully designed hardcover book, featuring day-planner-style blank calendar pages alongside excellent illustrations and fun "flavor text" entries revealing the inner lives of the Igors – a true collector's item.
Please feel free to contact me with any questions. Happy bidding!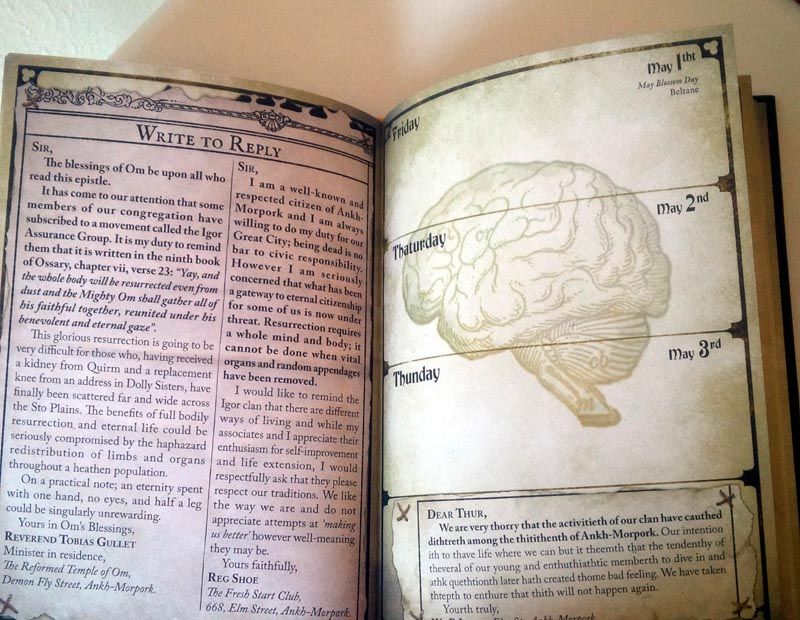 Starting Bid: $5
Notes: I'll ship for free to the US and Canada, and contribute up to $25 to the cost of shipping to other countries.
Bidding is now open. It closes Sunday, May 3, 2015 at 4:00 p.m. (time zone conversions, countdown) unless bids are received in the last ten minutes (learn more).